joel
This user hasn't shared any biographical information
Posts by joel
It's the annual rundown of the best and worst films of 2017 on the annual Joel Radio Movie Mania extravaganza. Joel and Corey Hall have made their lists of the top fifteen films they liked the most from 2017 –  and there's some obscure ones in there, too – so if you're looking for something to watch, you're covered. The guys also handicap the Oscars, as Joel saw every nominated film in the major categories, and you'll get a rundown of the very worst films of the year, too. Hey, one of Corey's best is on Joel's worst – fight! Plus, the best documentaries of the year, Corey steps on Joel's joke, and peanut butter Ho-Hos – the perfect baked treat or a useless re-invention?

Podcast: Play in new window | Download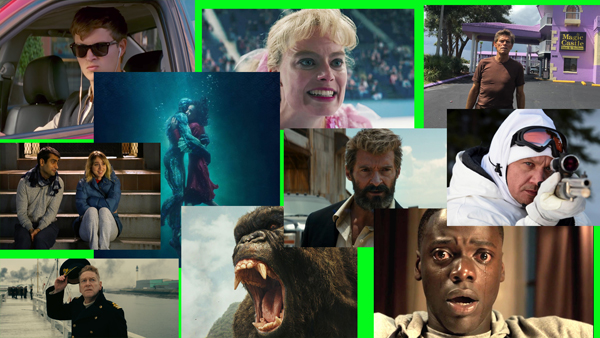 Some of the best shots from the best movies of the year – and one of Baby Driver
Another Super Bowl has come and gone, and while neither Joel nor Corey Hall really cared who won, the game was entertaining and what happened afterwards in Philadelphia was insane. The fans partied, rioted and acted exactly as you would have expected considering Philly's reputation. Hear the undoubtedly incomplete list of crazy shit the fans did in celebration the team's victory on this show. The guys also talk about the lukewarm halftime show, the commercials, (including a new Star Wars trailer), what the guys ate during the game, and how TV's biggest goat on Sunday will now be the head coach of the Detroit Lions. Also, Quentin Tarantino is starting to look really bad in regards to how he treated Uma Thurman, Molly's Game gets reviewed, more on The Shape of Water, Columbus and The Florida Project, Joel sees some Oscar-worthy, but surprising documentaries, and how to learn everything you ever wanted to know about Star Wars toys. Plus, Mark E. Smith of The Fall has died and Joel has a tribute to great music made a legendarily cantankerous asshole.

Podcast: Play in new window | Download
Eagles fans being eagles fans
A crazy fight between a comic an an audience member was all over the news this week. On this show reminisces about the near-fights and audience flare-ups he's been a part of in his comedy career. This includes a giant Asian man jumping on a bar, and actually being spit on by a lady (maybe "lady" is more appropriate). He's joined this week by veteran funnyman Kevin Kramis who shares what he's seen, and the guys why these things happen at clubs and how, as a comedian, to avoid them. Corey Hall phones the show to talk about how he had to become "security" one night recently with a drunken lady at the Comedy Castle – no mike stands, stools, or furry middle-aged comics got hurt in that one. Also, Joel attempts storytelling to a live audience with mixed results. Find out his approach, and why a comedian must fight his own instincts to thing he's being successful in that format. Plus, The Oscar nominations come out and Joel discusses the nominees, the snubs and tells good movies to see like The Florida Project, Columbus, and Lady Bird – you can skip Call Me Be Your Name. On the TV front, Crashing returns to HBO, Star Wars toys on Netflix and neither Kevin nor Joel has much interest in the NFL anymore.

Podcast: Play in new window | Download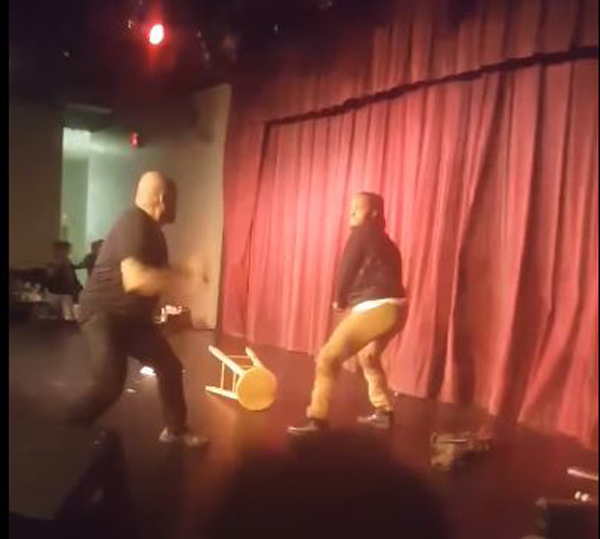 This fight was worse than anything the guys have ever seen at club. And they're happy about that
Don't watch comedy specials says Joel. They're all fake! Or enough parts of them to make it an unrealistic representation of what a live stand-up comedy show is really like. This observation comes as the worldwide media reacts to the new Dave Chappelle specials on Netflix. Joel and Corey Hall can't seem to figure out why comedy is now treated as political speech when it's goal is to make people laugh. Joel explains how lots of tricks like editing together multiple shows and adding laughs to the soundtrack make the shows more "fake" then they should be, and therefore he doesn't watch – and frankly doesn't care. Joel also returned to the road this week and has a recap of four shows he's done since the last podcast. Find out if Joel is thirsty for the high of live performing or if he's seen enough. Also, a full Golden Globes review including why the somber tone made the show a bummer, how the presenters made the same mistake over and over, and why Kirk Douglas was out there – actually there's no explanation for that. Plus, reviews of I, Tonya, the excellent LA 92 documentary,  and hear if Lana Del Ray ripped off Radiohead – who ripped off The Hollies.

Podcast: Play in new window | Download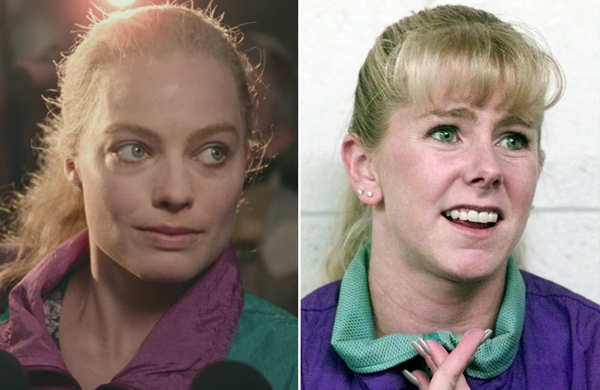 Margot Robbie plays Tonya Harding. Yep, that's Hollywood!
The last show of 2017 sees lots of holiday spirit as Joel and Corey Hall fight over a movie that critics loved and the audience liked far less – no, not Star Wars (but they get to that), instead it's Three Billboards Outside Ebbing, Missouri. Joel found the characters unlikable and the film boring, while Corey thinks the allegorical message and fine performances made it stand out. It's a classic argument, but one to consider if you're into seeing the Oscar-bait movies that come out this time of year. Also, Joel sees Bruce Springsteen's Broadway show with some A-list company but braved a terrorist attack and snowstorm to do so. Plus, a road update from Ted Moss on his tour through the south, including Joel embarrassing him and Bill Reno in Savannah, Georgia, The Disaster Artist gets reviewed, and more Star Wars coverage at the end of the show. Hear how the guys nailed all the controversies before they even started and how those controversies will impact the future of the franchise.

Podcast: Play in new window | Download
This image is more entertaining than the film, says Joel anyway
Joel re-assembles the Jedi Council of reviewers to talk about the new Star Wars film on opening night. Listen as Joel, Corey Hall, Josh Bowab, and Ellen Stachowicz break down the newest installment talking what worked and what didn't, the direction the films in the future, some odd casting decisions and the influx of cuddly new animals. Is this as good as The Force Awakens? The Original Trilogy? Is this the Han Solo of Star Wars Films, the Jar Jar Binks or something in-between? The first part is spoiler-free so don't worry if you haven't seen it yet. You'll hear the warnings when it happens, so listen to the first on the way to the movie and the second part on the way home. Or throw in an earbud and listen during the show – you won't have to hear Benecio del Toro! May the Force Be With You for listening to this one!

Podcast: Play in new window | Download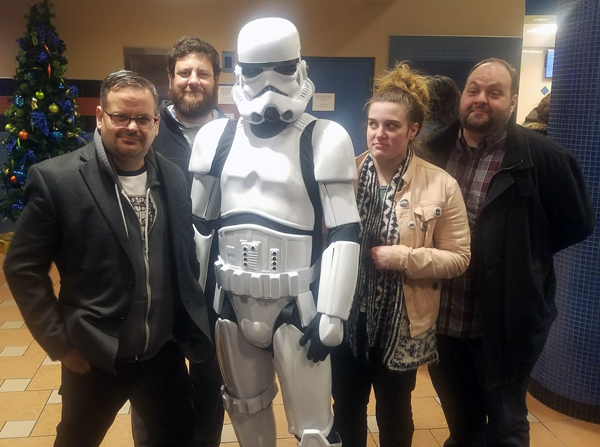 Joel, Josh, Ellen and Corey pose with a Stormtrooper – maybe it's Finn!
When you take live phone calls anything can happen. Like on this show, Joel agreed to do a road gig – within minutes of going off an a particular road gig in an epic, caffeine-fueled meltdown. You'll hear it here as Joel and Corey Hall take a call from comedian Bill Bushart who plugs an upcoming show that Joel had performed at multiple times in the past. Joel goes off on the venue, the management and the booking agents like never before on the show. This is something to hear. Corey shares his memories of some bad rooms and then Bill Hildebrandt, Joel's mentor in comedy, calls to ask him to be his opening act for a show in January. It's a perfect storm of irony and it all goes down on this show. Also, The Problem with Apu, is a well-made, rational, convincing, documentary that shows why nobody can take a joke anymore. Hear why some of America's best known comics have turned on a comedy institution, The Simpsons, and why Joel and Corey think they're wrong. Plus, a Star Wars: The Last Jedi preview including this podcasts' review plans, Matt Lauer is the creep of the week, Netflix's Voyeur documentary is worth a look, Rob Schneider was actually funny, and find out what happens when Marc Maron comes to the Comedy Castle – it's no big deal apparently, and it wasn't.

Podcast: Play in new window | Download
The comedy stage awaits Joel. This is not a photo from the average road gig, though.
Comedian and comedy show producer, Frankenmuth Michigan's own Melissa Hager joins the podcast to discuss her career, what she learned from Joel's comedy class, what its like being from a small town and a lot more on this show. Melissa, who happily employed co-host Corey Hall for some shows, shares some of her secrets for success as well as telling a hilarious story about racial diversity which must be heard to be believed. Joel believes a lot of her success is due to applying big-city comedy production to small-town events unlike the multitude of "hell gigs" that have many comics, like Joel, very happy to leave the road forever. Melissa is a fun guest who, unlike Ted Moss, actually gets along with Corey! Despite that, you should listen to this show! Also, the Andy Kaufman/Jim Carrey documentary is a bloated DVD extra, while Gilbert Gottfried's documentary is a masterpiece, Joel's seen both and he will tell you why. Plus, Hot Cocoa Oreos reviewed, is Blake Shelton the sexiest redneck alive?, reviews of Lore on Amazon, Long Shot on Netflix, American Horror Story on FX and even more sexual harassment stories break – when will it end?

Podcast: Play in new window | Download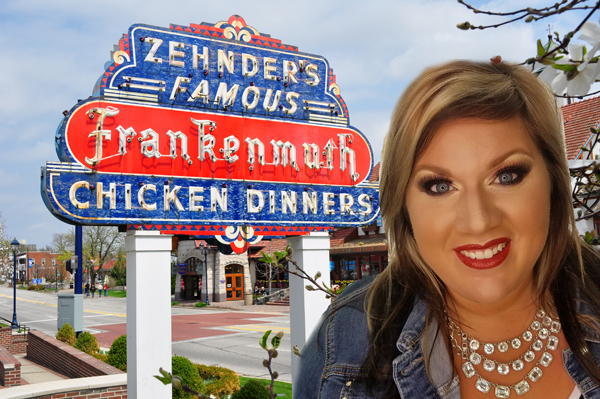 A totally not real photo of Melissa in front of one of her hometown's monuments
Hollywood has been rocked by sexual indiscretion this past week and Joel and Corey Hall attempt to make some sense of the whole thing. It's a difficult and not-easy-to-be-funny-about topic but as Harvey Weinstein, Louis CK, Charlie Sheen, Kevin Spacey and others lose their places in show business, the guys try to find a common denominator and agree that not all sexual misconduct is created equal. Joel tells you why he knew most of these stories before and which celebrities might be getting in trouble in the future. Apologies for the heady subject matter – the Louis story broke while the show was being recorded! Also, Larry David: bad comic, bad taste, or both? Plus, Joel thinks the new Thor is good, mostly due to the director, Stranger Things returns and the debate about binge-watching vs watching once a week, George Clooney's movie is a mess, Ric Flair's documentary is worth a look, and Joel gets all the new video games.

Podcast: Play in new window | Download
Harvey Weinstein's wet dream – if you don't get it, listen to the episode!
Comedians come up with a lot of bad ideas. But they'll also do anything for a joke. One such example is today's guest, Ted Moss, and his idea for a low-budget, unplanned RV comedy tour and web series, The Broke N Road Comedy Tour. Ted and another comic, Billy Reno, will travel all over the US this winter and perform comedy anywhere people will have them – clubs, rest areas, RV parks, you name it. Joel thinks this is a terrible idea, even if he likes both comics a lot. Money? Food? Sex? Who's taping the videos? Ted, ever the salesman, has an answer for everything and thinks the tour will be a smashing success. Or, at least ,he'll find a vacation home. It's always entertaining listening to Ted! Also, Joel's wrestling pilgrimages continue as he travels to Ring of Honor in Chicago, where he had a front row seat and even wrote an airport love letter to a wrestler, because the show was so good. Plus, Blade Runner 2049 lives up to the hype, Alien: Covenant is a good one of those, Nathan For You is fantastic and funny, and find out why Joel won't watch comedy on TV and why he doesn't miss working the road.

Podcast: Play in new window | Download
Billy and Ted break the #1 tour rule – never drink from a bottle!