Archive for
September, 2019
What happens when you dip a delicious cookie in delicious fudge? It makes a more delicious cookie, believe it or not. I guess that's why the show is titled what it is, and why you should've dipped Joel and Corey in fudge before this show. Anyway, Ad Astra isn't as good as other space movies, Corey goes Country for Ken Burns, Joel thinks Dancing With The Stars learned from wrestling, and Bill Burr is good at comedy. Plus, Joel's humiliating Queer Eye mistake, Apollo 11 is fantastic, as is Netflix's Unbelievable, and the big changes to pro wrestling start next week – hey, they saved that 'til the end. You're welcome.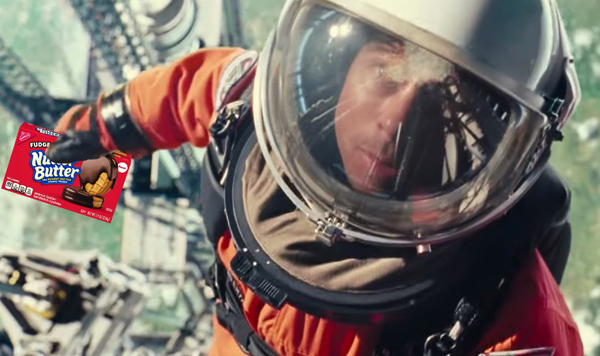 Not a real image from Ad Astra, but the cookies are worth a spacewalk
It's a massive catch-up episode of Joel Radio as Corey Hall returns to help Joel interview legendary Michigan comedian Norm Stulz backstage at the Comedy Castle, critique the new Dave Chappelle special and all the ensuing controversy, and possibly sell an organ. Norm tells some great stories and gives some great advice – young comedians, this is for you! And you'll learn something about Dave Chappelle's special, too. It's good, but it's just jokes. Everyone calm down. Plus, Joel shames Corey over not watching The Boys, the guys tell you which Amazing Johnathan documentary is the best, the boomer music movies get ranked, the new GLOW season stinks and much more.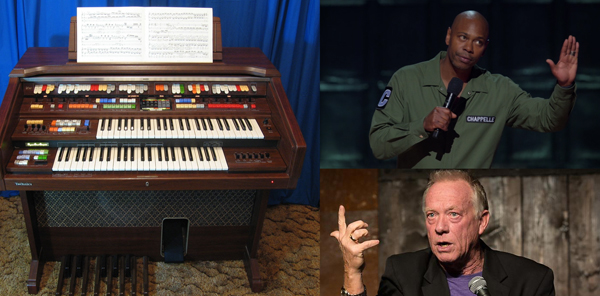 Dave Chappelle, Norm and what is definitely not Corey's organ