Joel Radio #264: Goodbye Corey Hall
On this show, Joel remembers his friend and co-host Corey Hall who passed away suddenly at age 44. It's an emotional two hours as Joel talks about Corey's life and career, how the two met, their successes and failures as podcasters and much more. Hear about their good, but ultimately doomed audition for commercial radio, the favorite shows they did together, what they fought about and what they both loved. There's other tributes to Corey, too: one from NPR, his family's obituary and a very nice piece by Adam Graham from The Detroit News. Goodbye, Corey. You will be missed.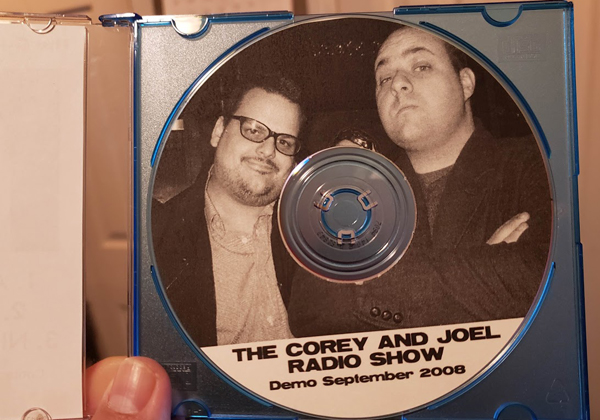 The demo CD that got Joel and Corey (kinda) hired for commercial radio
No trackbacks yet.
about 4 years ago - 1 comment
Joel was plugging his big gig last week, but a funny thing happened on the way to the Fox Theater – he was fired on the day of the show by headliner Roseanne Barr. The reason given? This podcast! Joel and Corey Hall recount what they said about Roseanne on previous shows, which was as…