Archive for
March, 2017
Drè Murray is is one of the funniest guys you'll ever see onstage or off. Joel and he met on 910 AM radio in Detroit and have become fast friends. Drè sits down on the podcast to talk his career, how he moved to Detroit from the East coast, his thoughts on the current comedy scene and much more. Drè has opinions on interracial dating, the current Dave Chappelle controversy, and why Shake Shack is overrated. Joel is pressured into doing a Jimmy Walker impression, shares his experience of accidentally pulling off girls' wigs, and explains why being an angry New Yorker is both a survival instinct and quite therapeutic. Also, the future of Detroit and the downtown vs neighborhoods fight, remembering the great Chuck Berry, and Drè's explanation of how Hillary Clinton was treated like a black woman. Plus, Joel sees the incredible Circus 1903 and you should, too.
[display_podcast]
Drè poses with his (partial) payment for doing the show
Joel welcomes old friend Mike Stanley for a sit-down interview discussing Mike's career. Highlights including sneaking into comedy clubs underage, starting at Joel's open mike, the big move to Chicago and the bigger move to L.A., recording your own comedy album, and the challenges and rewards of producing your own comedy show. Mike describes the rewards of commercial acting and how he was very close to being the voice of a national restaurant chain, until that chain decided not to be national. Also, Mike discusses how he was the last comedian to perform at a closing comedy and how the scumbag owners deceived himself and the staff – on New Year's Eve, no less! Plus, Joel and Mike talk diet and exercise – a foreign concept to most comedians, for sure. We'd plug Mike's Twitter, but he's banned for the dumbest and most righteous reason of all time. Instead, check out the Detroit Comedy Underground Facebook page, and look for Joel's debut at the show on April 9th, 2017!
[display_podcast]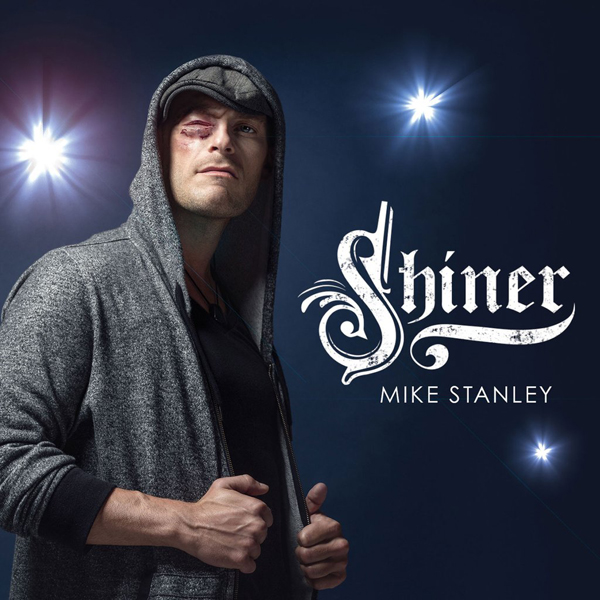 Mike's comedy album, Shiner……..
….and the picture from when Mike really injured himself jumping off the stage at Club Bart in 2005