Archive for
July, 2019
Jerry Seinfeld is the the nicest guy in comedy – unless you're Bobcat Goldthwait, maybe. Joel and Corey Hall do an investigation into the comic with the weird voice that Seinfeld hates per his new episode of Comedians in Cars Getting Coffee on Netflix. The named is bleeped out, but hear the reasons the guys think Jerry hates Bobcat and why he's still angry even though Bobcat is successful and talented to this day. It's weird comedy politics at play and an insight into showbiz jealousy and ego that Joel and Corey can relate to. Also, Jerry gets coffee with Eddie Murphy and it's not that great. Nothing with Eddie is great anymore! Plus, comedians vs rap fans, Police Academy memories galore, which Murray brother is which, reviews of Pen15 on Hulu, the new, awful Lion King movie and Corey says The Farewell is a great film – even with Awkwafina.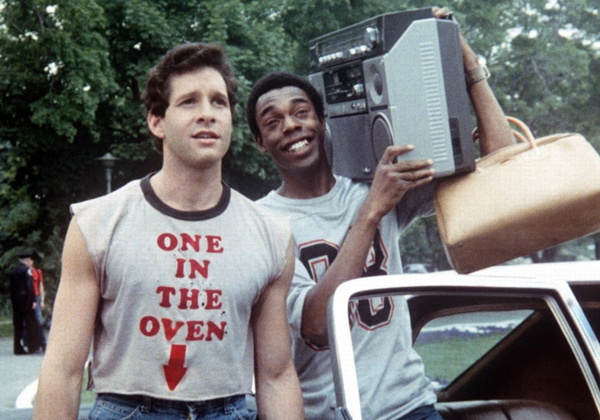 An early picture of Seinfeld and Eddie Murphy getting coffee
This podcast had an orderly way of proceeding that was planned and prepared by Joel for your listening pleasure. Then Corey Hall decided to take a trip down podcasting memory lane and it went all wrong. The guys discuss the "old days" of podcasting in 2005, why some guys were more successful than others and Corey's ideas for monetizing this show. Would you donate $5 to get some exclusive stuff from the guys? Let us know in the comments. Also, Joel went to an open mike with a decibel meter installed and it was a riot. How loud is not funny? Apparently any volume that night. Plus, gift shopping for Gilbert Gottfried, Corey eats an impossible burrito, Mad Magazine says goodbye, reviews of Stranger Things, Spider-Man: Far From Home, Aladdin, Euphoria on HBO and a full rundown of the Beatles-infused, sci-fi romance Yesterday. Includes a two-minute spoilercast ending, too!