Posts tagged
Billy Crystal
Losing a legendary figure who inspired and entertained America is always a tough thing. When it's an overweight, slurring, ugly professional wrestler you wouldn't think that would qualify for any kind of tribute, but you'd be wrong. Dusty Rhodes, died this week and Joel and Corey share their memories of one of the great talkers and unique personalities of all time. From his legendary "Hard Times" promo, to unveiling his gorilla, to his incredible TV commentary, Dusty was always entertaining and will certainly be missed. There's tons of other stuff on this show, too, as Joel sees Craig Ferguson live, Jurassic World makes a couple of bucks more than Entourage, and Billy Crystal's new show is about as funny as you'd expect. Plus, Corey on the Game of Thrones finale, the history of white people wanting to be black, and Netflix's new show, Grace and Frankie, looks terrible but is still better than Orange Is the New Black.
[display_podcast]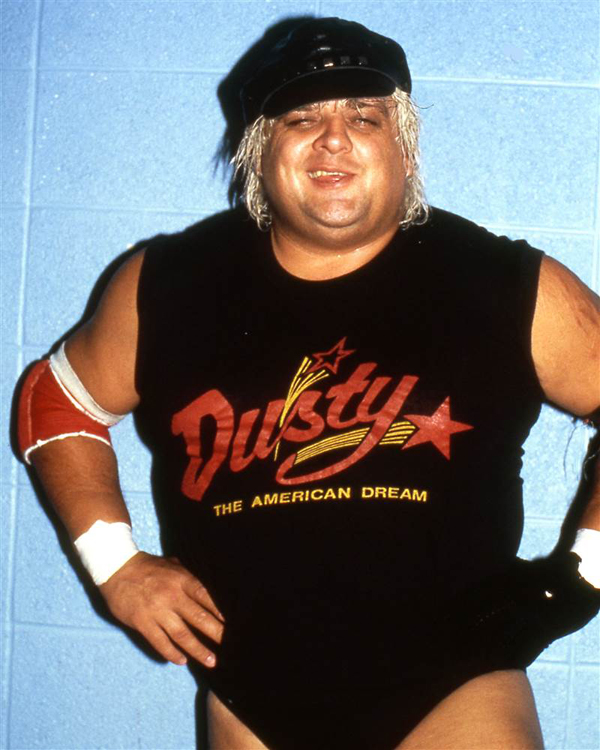 Going to the pay window in the sky………..
Not unlike the recent Midwest tornadoes, Harry Artin aka MC Sampler recently blew through the Joel Radio studio leaving a wake of destruction in his path. Requiring promotion for his latest music video, Harry seeks the advice of Joel and Corey Hall. And while he gets lots of advice (and the video and song are actually pretty good!) it seems unlikely that Harry's taking any of it. Harry details the making of the video, discusses his new musical partner Halfway House, insults people of every skin tone, and is seemingly possessed by 60's TV end credits. It's a wacky listen, but as wacky listens go, this one's worth a shot. Plus, saying goodbye to the Monkees Davy Jones, a less fond goodbye from Corey to conservative blogger Andrew Breitbart, major celebrity nude leakage, and Billy Crystal returns to The Oscars to remind us that nothing is as good as we remembered it.
Hit the "play" button below to listen or right click the "Download" link below and save the file
[display_podcast]

MC Sampler 'N The Halfway House's latest video. Hard to believe these guys are alone on Valentine's Day