Posts tagged
David Bowie
Nothing is more agonizing for a comedian than doing new material. Except for maybe doing new material with 50 other comics in the room, and for only two minutes. That was the dilemma that Joel faced recently, as he was invited to perform at "50 First Jokes" last week in Ann Arbor, Michigan. Hear why Joel didn't want to do the show, how Joel tried to involve Corey Hall in the proceedings, and how he was triumphant anyway when Corey let him down. Oh, and you'll hear Joel's joke, so you can decide for yourself. Also, the world lost a music legend in early 2016, as David Bowie passed at age 69. Joel and Corey eulogize the transcendent rocker, listening to his greatest hits, his early singles and his legendary collaborations. You'll also hear about Tin Machine, but that's not because you want to. Plus, the Golden Globes get dirty with Ricky Gervais. Hear Joel's solution for airing the show uncensored, how the Hollywood Foreign Press rejected Corey and and why it's simply impossible to follow all the TV shows that were nominated. If that wasn't enough, find out exactly what it's like backstage a Gallagher concert. The mallet, the table, the watermelon, hear all the secrets revealed! Just remember to bring a can opener.
[display_podcast]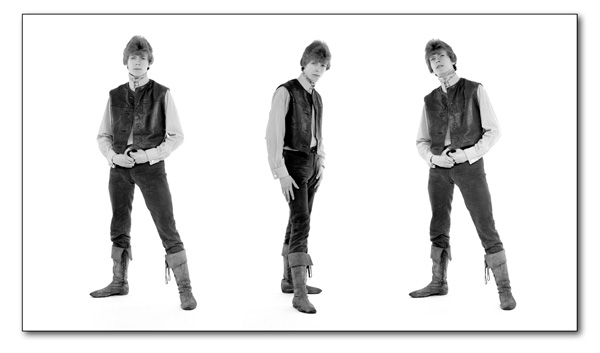 A young Davie Jones (soon to be David Bowie) in his "Liza Jane" Days
Cars sucked. The sequel Cars 2 comes out this week. It sucks too, according to Corey Hall. Joel hasn't seen Cars 2, but will go along will that sentiment anyway. Other things that suck this week: Club Bart closing, the first half of that ESPN book, Ryan Dunn's death, The Green Lantern, David Bowie's saxophone and Pirates of the Caribbean 4 at the drive-in. Things that don't suck this week: X-Men First Class at the drive-in, the second half of that ESPN book, jokes about Ryan Dunn's death, Paul McCartney live, Super 8, this show, and you.
Hit the "play" button below to listen or right click the "Download" link below and save the file
[display_podcast]