Joel Radio #164: Bowie's In Space
Nothing is more agonizing for a comedian than doing new material. Except for maybe doing new material with 50 other comics in the room, and for only two minutes. That was the dilemma that Joel faced recently, as he was invited to perform at "50 First Jokes" last week in Ann Arbor, Michigan. Hear why Joel didn't want to do the show, how Joel tried to involve Corey Hall in the proceedings, and how he was triumphant anyway when Corey let him down. Oh, and you'll hear Joel's joke, so you can decide for yourself. Also, the world lost a music legend in early 2016, as David Bowie passed at age 69. Joel and Corey eulogize the transcendent rocker, listening to his greatest hits, his early singles and his legendary collaborations. You'll also hear about Tin Machine, but that's not because you want to. Plus, the Golden Globes get dirty with Ricky Gervais. Hear Joel's solution for airing the show uncensored, how the Hollywood Foreign Press rejected Corey and and why it's simply impossible to follow all the TV shows that were nominated. If that wasn't enough, find out exactly what it's like backstage a Gallagher concert. The mallet, the table, the watermelon, hear all the secrets revealed! Just remember to bring a can opener.
[display_podcast]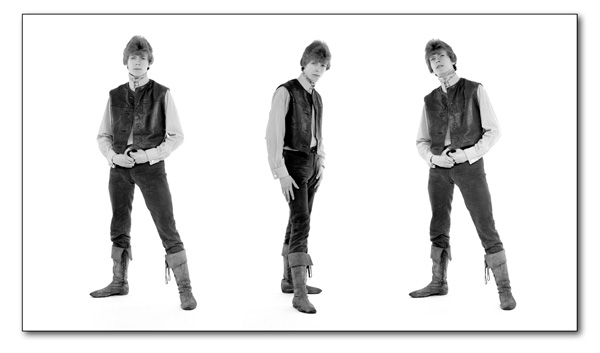 A young Davie Jones (soon to be David Bowie) in his "Liza Jane" Days
No trackbacks yet.
about 4 years ago - No comments
Joel explains why there was no podcasts for the last month. Turns out the surgery he forgot to disclose was way harder for him to recover from than he thought. Hear Joel's tale of woe, the complications he's suffered, how the anesthesia nurse was comedy club stage jumper, and all the embarrassing details on this…