Posts tagged
Pointer Sisters
If going to the gym wasn't hard enough wasn't hard enough, the bad music played there, makes it doubly tough drop the pounds. That's the premise laid out by Corey. That discussion – about having to listen to "Neutron Dance" while on a treadmill – starts a discussion about mass media, ironic metal fans, when Happy Days started to suck, and whether the Big Ragoo actually nailed Shirley. The guys break down the failure of popular culture and how a the rise of various sub-cultures have made '90s angst irrelevant and a little embarrassing. Also, Eastbound and Down returns – Joel loves it but says a new HBO show misses, Ricky Gervais puppets a midget, a brief Oscar preview and why real Navy SEALs make real bad actors. Plus, a memo to SNL – real celebrity + impersonator = lazy, shitty comedy.
Hit the "play" button below to listen or right click the "Download" link below and save the file
[display_podcast]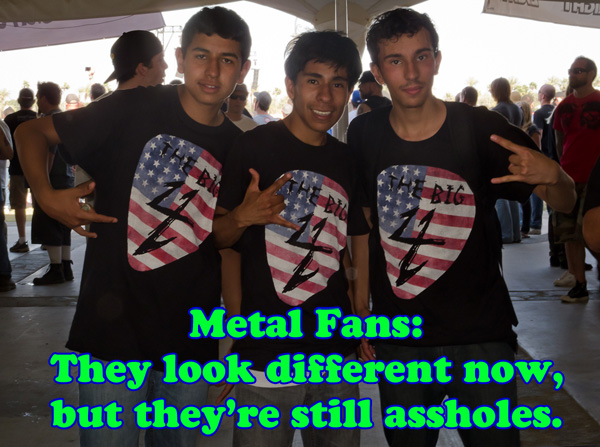 The above image pretty much sums it up.