Joel Radio #146: Full of It
Joel and Corey were driven nuts by the deluge of media stories this week. Jon Stewart quit, Brian Williams got suspended, and Kanye West went crazy. There is also the 40th anniversary of Saturday Night Live, and the controversial list of the best cast members in history. Joel tries to guess the top ten, and probably does a better job than Rolling Stone. Hear who's ranked too high and who gets the shaft (Norm Macdonald is great! – Joel). Also, find out possible replacements for Stewart at The Daily Show, Joel's simple summation of what's wrong with Brian Williams, and lots of hate for Kanye – but none better than this guy. Plus, the guys say mean things about Sam Smith, Corey gets chicken & waffles (eventually), and Joel goes to a Brazilain steakhouse and won't be eating again for a while. Listen, laugh and then help Corey get a shockmount.
[display_podcast]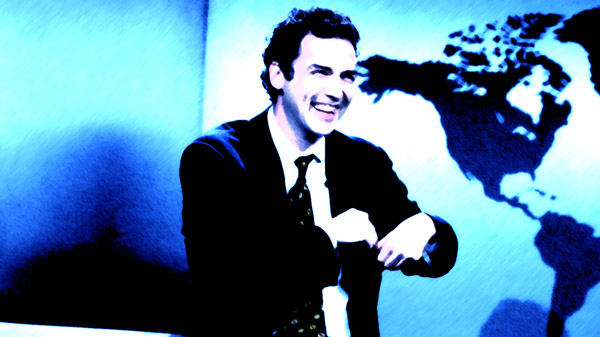 We're sorry, but there aren't 134 people who have ever lived that are or were funnier than Norm Macdonald
No comments yet.
No trackbacks yet.
about 4 years ago - No comments
This show is all over the place. In a good way, though, as Corey Hall returns to talk about Chevy Chase's public meltdown, Judge Kavanaugh fighting over UB40, Russian bots hacking Star Wars and more nonsense. Joel recounts how he shot a Hallmark movie with Kellie Martin, even though he's never seen it, and how…