Posts tagged
Netflix
Jerry Seinfeld is the the nicest guy in comedy – unless you're Bobcat Goldthwait, maybe. Joel and Corey Hall do an investigation into the comic with the weird voice that Seinfeld hates per his new episode of Comedians in Cars Getting Coffee on Netflix. The named is bleeped out, but hear the reasons the guys think Jerry hates Bobcat and why he's still angry even though Bobcat is successful and talented to this day. It's weird comedy politics at play and an insight into showbiz jealousy and ego that Joel and Corey can relate to. Also, Jerry gets coffee with Eddie Murphy and it's not that great. Nothing with Eddie is great anymore! Plus, comedians vs rap fans, Police Academy memories galore, which Murray brother is which, reviews of Pen15 on Hulu, the new, awful Lion King movie and Corey says The Farewell is a great film – even with Awkwafina.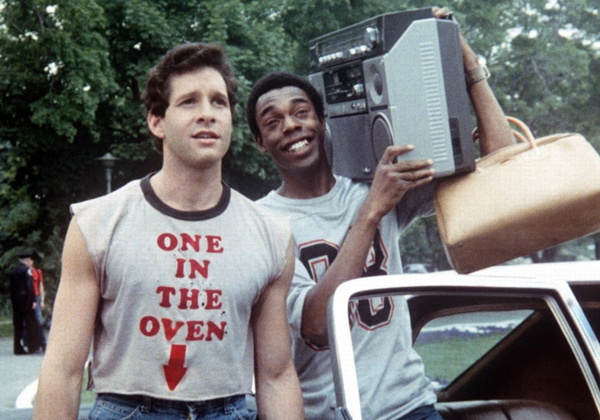 An early picture of Seinfeld and Eddie Murphy getting coffee
The holiday movie season (and Oscar season) is in full-swing as Joel and Ted Moss review some of the award hopefuls including the very good Green Book, and the awful Netflix/Coen Brothers cash-burn The Ballad of Buster Scruggs. What's worth a look this holiday?  Lots of reviews to hear as Melissa McCarthy gets serious, those Asians are Rich and Crazy, and a remarkable documentary, Three Identical Strangers. There's also a big argument over a depressing movie with a great performance as well. Plus, Joel performs in front of the "Unalughing Fat Guy" again, Ted goes west on Amtrak and visits Amazon even though he doesn't subscribe, why everyone should watch YouTube videos, and Joel receives the worst Christmas card ever – from Ted.
[display_podcast]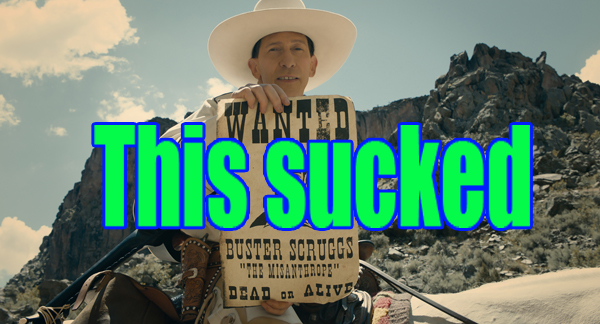 Turn this movie off after the first story. Trust us!