Posts tagged
Jerry Lewis
Two titans of comedy dies this past week. Comedian/activist Dick Gregory dies Saturday and nightclub, movie and telethon star Jerry Lewis died less than twenty-four hours later. Joel and Corey Hall remember the legends including Jerry's last dicky interview, his awful failed talk show, and his bizarre thoughts on the world in 2017. Joel met Dick Gregory twice and found things didn't get better with age, as he remembers the brilliant gentle, hilarious comic and the bitter angry, pushed-into-it-by-his-family Dick from six months ago. Also, old friend Sal Demilio calls in to remember Jerry and Dick and give betting tips on the upcoming NFL season and the Mayweather/McGregor fight. Plus, Joel and Corey take in the eclipse, as show fave John Tenney calls in with his thoughts and explains how the paranormal community cashed in on the hysteria. If that wasn't enough, Disney leaves Netflix, Seeso says goodbye, Viceland looks at stand-up comedy, and why Chik-fil-a not being open on Sunday was the worst idea ever.
[display_podcast]
This image perfectly summaries the week that was
It's a huge honor for this podcast to get an exclusive interview with Gilbert Gottfried, a hero to both Joel and Corey who recently appeared at the 15th Annual Gathering of the Juggalos. Listen as Gilbert complains about his backstage accommodations, sings the Thicke of the Night theme song, and waxes nostalgic about old Hollywood – much in the way he does on his terrific new podcast. Joel inquires about Jerry Lewis impersonators, Scott Baio and Jimmy Fallon, all in a delightful 12-minute conversation captured for eternity here on Joel Radio. But the Gilbert coverage doesn't stop there, as you'll get Joel's blow-by-blow account of the ensuing show which involved bong hits, AFLAC ducks, and the Aristocrats. Listen for Joel's personal highlight as the Juggalos chant "Fuck David Susskind!" to the delight of Gilbert himself – just one of many incredibly surreal and weird moments from a very memorable evening in Thornville, Ohio. Also, Joel's new appreciation of Gilbert's genius, the various levels his comedy works on, and why Penn Jillette is correct in calling Gilbert the Miles Davis of comedy. Plus, Jesse Ventura is both an idiot and an asshole, Guardians of the Galaxy is very good, and Let's Be Cops is not. All that and Joel's hilarious "big announcement" to end a really fun, funny show.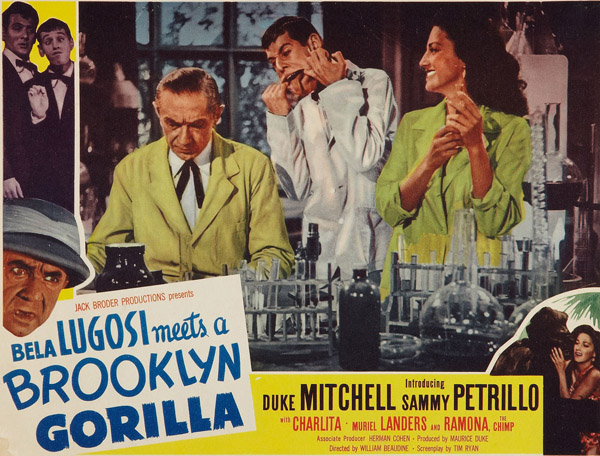 The movie referenced by Gilbert – now playing in your nightmare, or on YouTube………