Joel Radio #132: Gathering With Gilbert
It's a huge honor for this podcast to get an exclusive interview with Gilbert Gottfried, a hero to both Joel and Corey who recently appeared at the 15th Annual Gathering of the Juggalos. Listen as Gilbert complains about his backstage accommodations, sings the Thicke of the Night theme song, and waxes nostalgic about old Hollywood – much in the way he does on his terrific new podcast. Joel inquires about Jerry Lewis impersonators, Scott Baio and Jimmy Fallon, all in a delightful 12-minute conversation captured for eternity here on Joel Radio. But the Gilbert coverage doesn't stop there, as you'll get Joel's blow-by-blow account of the ensuing show which involved bong hits, AFLAC ducks, and the Aristocrats. Listen for Joel's personal highlight as the Juggalos chant "Fuck David Susskind!" to the delight of Gilbert himself – just one of many incredibly surreal and weird moments from a very memorable evening in Thornville, Ohio. Also, Joel's new appreciation of Gilbert's genius, the various levels his comedy works on, and why Penn Jillette is correct in calling Gilbert the Miles Davis of comedy. Plus, Jesse Ventura is both an idiot and an asshole, Guardians of the Galaxy is very good, and Let's Be Cops is not. All that and Joel's hilarious "big announcement" to end a really fun, funny show.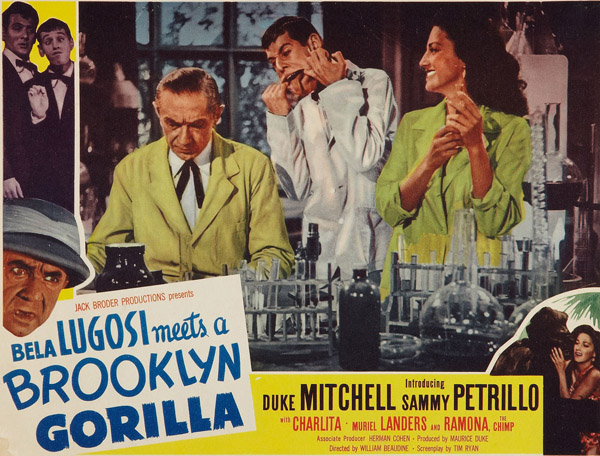 The movie referenced by Gilbert – now playing in your nightmare, or on YouTube………
No trackbacks yet.
about 4 years ago - No comments
Veteran comedian Bill Hildebrandt joins Joel as a comedy legend as passed – Kip Addotta has died at age 75. OK, who the fuck is Kip Addotta? That's an understandable question, but among other things, he was Bill's connection to playing in Las Vegas, he recorded a bunch of popular comedy songs, released albums and…