Posts tagged
Little Caesar's Arena
In a week of sad news, Joel and Corey had some highlights anyway. Joel attended Paul McCartney's recent show at the brand new Little Caesar's Arena in Detroit, and Corey saw Monty Python legend John Cleese at an appearance. Hear about Joel's excellent, but odd, seating arrangement at the show, a full review of the not-all-that-impressive building and why Paul still puts on a great show at 75-years-old. Corey details seeing the Python comic at a screening and Q&A session. Find out what it's like to do those Q&As yourself, as both guys have done them – Corey with big hitters in the film world and Joel with wrestling legends Roddy Piper and a less-than-cooperative Iron Sheik. Plus, MC Sampler meets Mitch Albom, Whitney Houston's new Showtime documentary reviewed, goodbye to Tom Petty, the Battle of the Sexes film reviewed and some background on the actual event, and the best 1970s snake/horror movie you will ever see.
[display_podcast]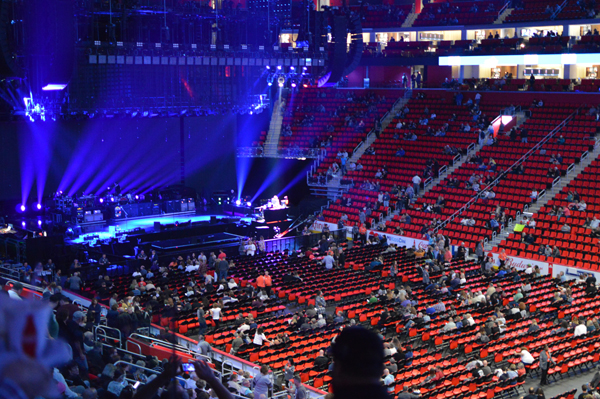 Inside the Little Caesar's Arena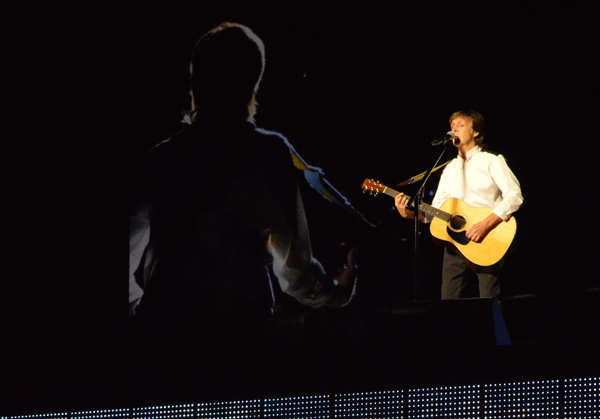 Joel's excellent view of Paul on stage
Mitch Albom's worst moment – cornered by MC Sampler by the restroom
Hey Kid Rock!