Posts tagged
1970s
In a week of sad news, Joel and Corey had some highlights anyway. Joel attended Paul McCartney's recent show at the brand new Little Caesar's Arena in Detroit, and Corey saw Monty Python legend John Cleese at an appearance. Hear about Joel's excellent, but odd, seating arrangement at the show, a full review of the not-all-that-impressive building and why Paul still puts on a great show at 75-years-old. Corey details seeing the Python comic at a screening and Q&A session. Find out what it's like to do those Q&As yourself, as both guys have done them – Corey with big hitters in the film world and Joel with wrestling legends Roddy Piper and a less-than-cooperative Iron Sheik. Plus, MC Sampler meets Mitch Albom, Whitney Houston's new Showtime documentary reviewed, goodbye to Tom Petty, the Battle of the Sexes film reviewed and some background on the actual event, and the best 1970s snake/horror movie you will ever see.
[display_podcast]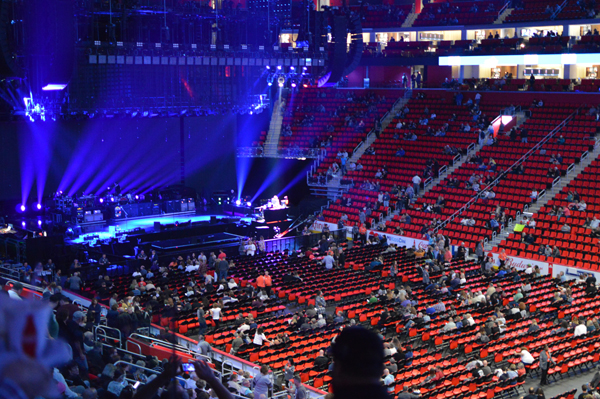 Inside the Little Caesar's Arena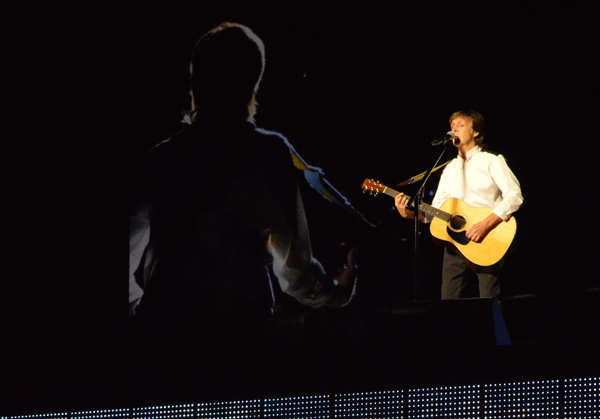 Joel's excellent view of Paul on stage
Mitch Albom's worst moment – cornered by MC Sampler by the restroom
Hey Kid Rock!
It only took 10 years or so, but comedian Jim McLean made it back to the Joel Radio studios to guest co-host on this week's show. And he didn't come empty handed, as Jim brought his electric guitar and amp for some musical accompaniment. Joel and Jim end up collaborating on a bluesy jam which is probably every bit as great as you're thinking it is (it's not). Jim also shares stories of rock and roll gigs past, how a legendary rock guitarist befriended him as a young man, and some sure-fire ways to get backstage a concert from two guys with lots of experience at it. Plus, Joel's  concert history starting with a legendary lightweight act in the 70's through an embarrassing 80s show with his mom, to leather jackets and mosh pits in the 90s. Plus, comedians' head shots have changed, building decks for comedy gigs and how the show's chip tune theme songs can't be replicated on guitar. Turn it up, man! This is a fun 90+ minutes with Jim.
[display_podcast]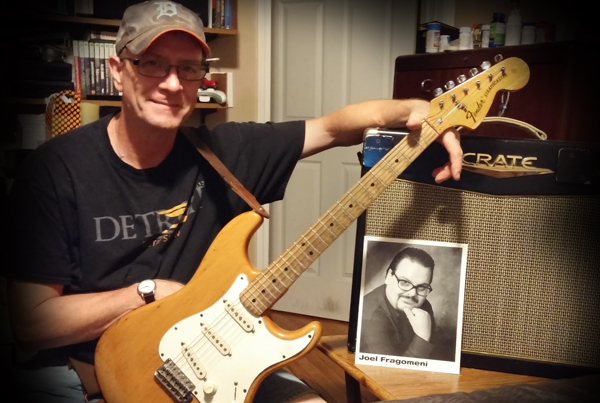 Jim, his treasured Stratocaster and his now more treasured old headshot of Joel