Joel Radio #219: This One Was Tough
It's so sad to say goodbye to friend and comedian Mike Lundy, a frequent guest on this podcast, who passed away recently. Joel and Corey share their memories of Mike, play some clips of Mike from the show and remember the great talent he was. Joel tried to assemble the best of his previous appearances on the show but ultimately didn't do the best job, so a further tribute is in order. You will hear a crossdresser try to get Mike to take his shirt off at Pridefest though, so there's that. The guys saved the eulogy for the end of the show, however, and there's a ton of "regular" content before that, like another audience/comedian fight,  Joel's trip to Toronto where he tried an escape room for the first time, Barry on HBO was really great, another Pro Wrestling Crate unboxing, and find out what new movie has a-list actresses doing it.
[display_podcast]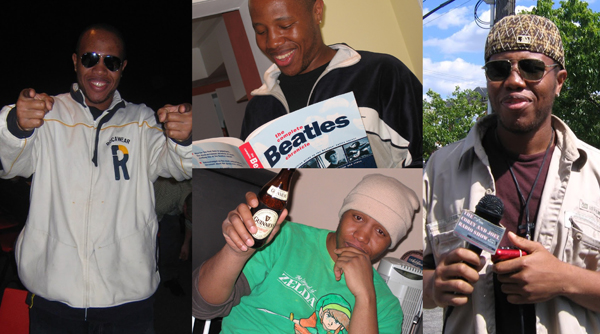 Some photos from Mike Lundy's appearances on the podcast. We will miss you, Mike
No comments yet.
No trackbacks yet.
about 5 years ago - No comments
It's a grab bag of topics from various Monkees line-ups to comedy shows gone wrong on this week's Joel Radio. Corey Hall and Joel review Richard Pryor's son Mason's attempt at comedy on TV and why it went wrong. Was it the material, the legacy, or just a bad impression of his dad that sunk…