Posts tagged
Donald Trump
I'm Dying Up Here is one of the great books ever written about stand-up comedy. Unfortunately, the Showtime TV adaptation does it little justice according to Joel's review of the first episode. There's a few real-life correlations, but the fictionalization of the true story of the 1970s comedy scene comes off dull and uninspired. Hear why it's too much like HBO's Vinyl, and why moving a key element of the original story from the end to the beginning ruins the tension. Also, a former guest of this show appears on the show – naked! Listen to find out who it is. Also, Bill Maher and Kathy Griffin get in trouble for their jokes as Joel and Corey Hall debate which is worse for the country – the actual Trump presidency or the insane reaction of his opponents to it. Plus, a famous comic shows up unannounced at the Comedy Castle, Joel thinks pro wrestling terminology can explain how the world works, Planet Earth 2 is the most amazing film ever shot and Get Me Roger Stone on Netflix is a fair, honest assessment of a complete asshole.
[display_podcast]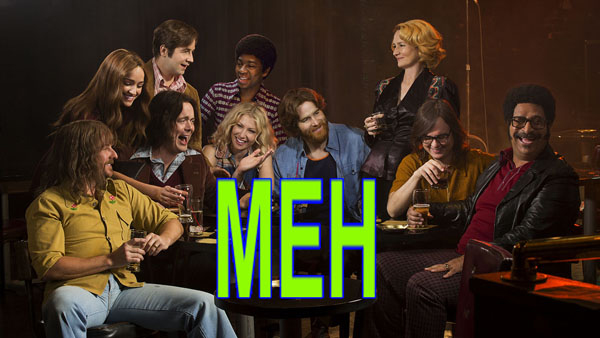 A one word review of I'm Dying Up Here
It's the big Joel Radio post-Super Bowl extravaganza, which is made slightly less super by the game being not so great (until the finish), the commercials sucking, and Madonna making the terrorists hate us even more. Still, Joel and Corey have you covered for discussion of Bud Light Platinum, the joy of punting, M.I.A. is an asshole and why Godaddy can't seemingly find a hot chick for the commercial. Find out if the guys endorse Met Life's cartoon character sizing, discuss the bad example Doritos sets (for rednecks), and get the whole history of half-time shows from the truly awful to the pretty good to the pretty bad. Plus, Joel is on a "Who kick" so listen for what was The Who's greatest performance ever, and while the both love The Beatles, how Corey was more of a Beach Boys guy. Also, Trump becomes Captain Obvious by endorsing Romney, The Rock's movie career dissected, Joel's embarrassing commercial opportunity, and Ray Stevens – coming to a jerkwater berg near you.
Hit the "play" button below to listen or right click the "Download" link below and save the file
[display_podcast]