Joel Radio #195: Don't Sell The Rib
I'm Dying Up Here is one of the great books ever written about stand-up comedy. Unfortunately, the Showtime TV adaptation does it little justice according to Joel's review of the first episode. There's a few real-life correlations, but the fictionalization of the true story of the 1970s comedy scene comes off dull and uninspired. Hear why it's too much like HBO's Vinyl, and why moving a key element of the original story from the end to the beginning ruins the tension. Also, a former guest of this show appears on the show – naked! Listen to find out who it is. Also, Bill Maher and Kathy Griffin get in trouble for their jokes as Joel and Corey Hall debate which is worse for the country – the actual Trump presidency or the insane reaction of his opponents to it. Plus, a famous comic shows up unannounced at the Comedy Castle, Joel thinks pro wrestling terminology can explain how the world works, Planet Earth 2 is the most amazing film ever shot and Get Me Roger Stone on Netflix is a fair, honest assessment of a complete asshole.
[display_podcast]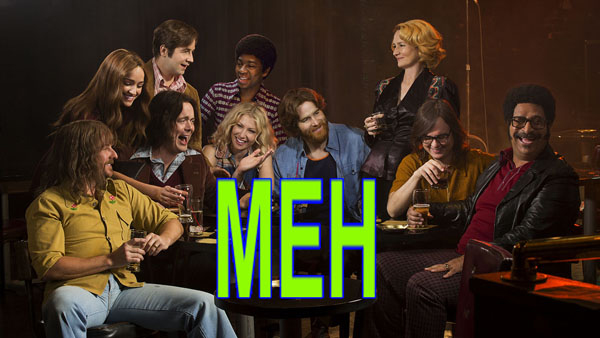 A one word review of I'm Dying Up Here
No comments yet.
No trackbacks yet.
about 3 years ago - 5 comments
On this show, Joel remembers his friend and co-host Corey Hall who passed away suddenly at age 44. It's an emotional two hours as Joel talks about Corey's life and career, how the two met, their successes and failures as podcasters and much more. Hear about their good, but ultimately doomed audition for commercial radio,…