Joel Radio #233: Unlaughing Fat Guy
The holiday movie season (and Oscar season) is in full-swing as Joel and Ted Moss review some of the award hopefuls including the very good Green Book, and the awful Netflix/Coen Brothers cash-burn The Ballad of Buster Scruggs. What's worth a look this holiday?  Lots of reviews to hear as Melissa McCarthy gets serious, those Asians are Rich and Crazy, and a remarkable documentary, Three Identical Strangers. There's also a big argument over a depressing movie with a great performance as well. Plus, Joel performs in front of the "Unalughing Fat Guy" again, Ted goes west on Amtrak and visits Amazon even though he doesn't subscribe, why everyone should watch YouTube videos, and Joel receives the worst Christmas card ever – from Ted.
[display_podcast]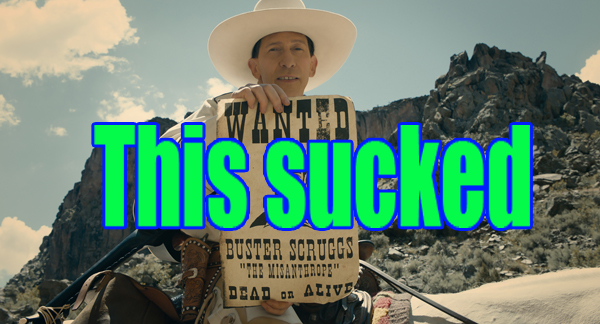 Turn this movie off after the first story. Trust us!
No comments yet.
No trackbacks yet.
about 3 years ago - No comments
Another week in lockdown has Joel calling up his friends. He starts with Ted Moss, who isn't buying into all the stay at home restrictions and just wants to paint his house, or go out on a boat or whatever else they tell him he can't do. Ted has also returned from a big podcasting…