Posts tagged
Banksy
This week, Joel has his results in a no-kidding, completely serious investigation to the identity of super-secretive graffiti artist Banksy. Yes, there was an article recently about how Banksy may be a member of Massive Attack, but Joel has taken that line of thinking even farther, finding oodles of evidence in the form of audio clips, photographs, internet videos and geographic and historical timelines that he believes confirms Banksy's real identity once and for all. Corey Hall sits in this week, and while generally dismissive of most of Joel's efforts, even he is impressed with the detective work shown here. The Banksy stuff is the last half hour or so of the show, and we're not sure that the work Joel has put in here won't get the world talking. Also, the numbers get crunched on sex at the Olympics, while nerds continue to claim that comic book conventions are now orgies. Plus, Gene Wilder fondly remembered, Joel's public access TV interview airs (send him feedback!), Anthony Wiener and the bizarre/incredible documentary about him, Corey finishes Stranger Things, and, for the love of god, please stop talking about limited edition Oreos.
[display_podcast]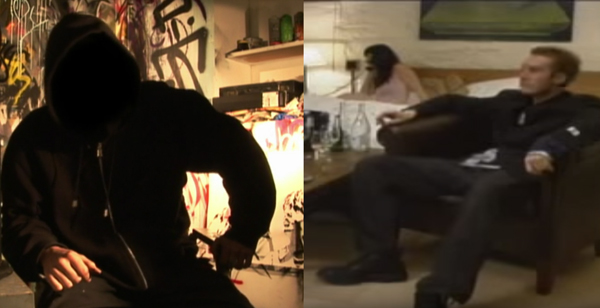 This image is just one of piece of the Banksy/Del Naja connection that Joel has put together

The above image demonstrates the Blur/Banksy/Del Naja/2003 connection as described on the show – click the image for the full version
Joel and Corey are fired up after watching the Buffalo Bills destroy the New York Jets at Ford Field in Detroit. They have a lot to say about the game, which was collection of guys that aren't popular in Detroit, including two former coaches who nobody likes now. Hear about the guys' exploits at the stadium, as football is more fun when the tickets are free and you don't care at all about the result.  Also, a full breakdown of the allegations against Bill Cosby. Why a famous, powerful man resorts to drugging women, and why what he is accused of is absolutely 100% a crime. Plus, Last Comic Standing is canceled (again), goodbye to Mike Nichols and Tom Magliozzi, Corey streams some old showson Hulu, Banksy Does New York on HBO, and Sex Tape is (probably) the worst movie of the year. There's also a nuclear fight over an indie movie that Joel loved and Corey despised. Listen to hear why Corey is wrong (It's not fair because I wrote this, but Corey is still wrong – Joel).
[display_podcast]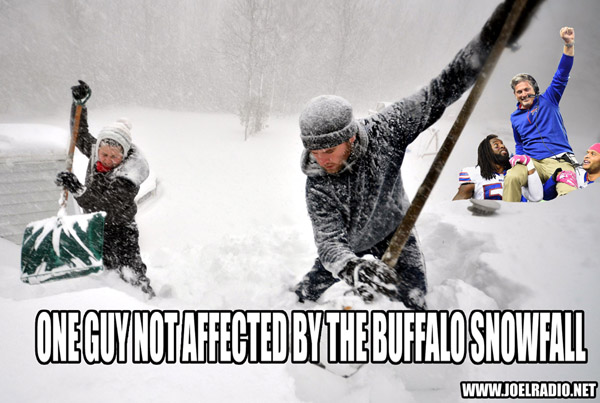 You don't have to be a Detroit football fan to get this, but it helps. Full size version here.