Joel Radio #104: The Best Ever
If you don't take the title too literally, you'll have a great time listening to this episode of Joel Radio. The title is a reference to co-host John Tenney's evaluation of the show – mid-show! Firstly, regular co-host Corey checks in from his cross-country road trip, eating his way out to the West coast. Find out why he's doing such a thing, why he's taking forever to do it, and what old show favorite is along for the ride. Back in-studio, the guys' guest is the fabulous Janet, a "relationship expert", blogger, and all-around good time who shares her advice for singles as well as stories from her own dating life. Find out about Janet's "thing for comedians", how she almost banged Daniel Tosh, why hot tubs aren't sexy and why guys shouldn't sing karaoke. The karaoke theory though, is nearly instantaneously destroyed by John and Joel's amazing rendition of a Prince classic, one that is sure melt the hearts and moisten the panties of anyone who hears it. Plus, Tenney's pains are spreading, Joel murders a Woody Allen classic, Harry checks in from The Twilight Zone, and John's parents are the best radio guests ever – just never have them back. Listen to this one late and drunk, 'cause that's how it was made.
[display_podcast]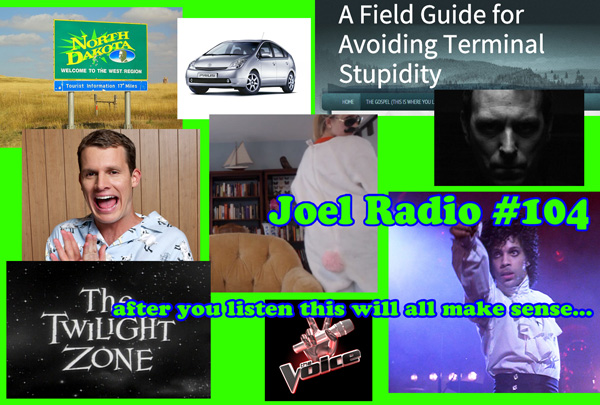 Enjoy this collage of images in place of pictures of the beautiful Janet that Joel forgot to take ('cause he was too drunk)
No trackbacks yet.
about 6 years ago - No comments
Joel proudly welcomes 20-year-old comedy sensation Sam Silverstein to the podcast. Sam was one of Joel's comedy students and the two remember Sams's first night at the Comedy Castle – a weird performance at a Jewish fundraiser – and chronicle his rise from a high-schooler on the open mikes, to his own charity fundraisers, to…