Joel Radio #181: The Trip
Joel returns from a week-long trip to the East Coast, with stops at the Flight 93 Memorial, the Jersey Shore, Providence, Niagara Falls and attending two epic Bruce Springsteen shows in Pittsburgh and Boston. Joel shares his memories of the trip, the challenge of losing weight while on it, and the rigorous travel schedule, but Corey Hall isn't impressed. In fact, that's a theme for the show that Corey isn't impressed with anything Joel likes or cares about. This comes to head as Joel reviews the excellent, insightful CBS investigation of the JonBenet Ramsey killing which Corey mocks as some prurient interest of Joel's and not a genuine review of the show. This disagreement continues from there, and if you're a long-time fan you see where this is going. Also on the show, Joel watches the Corey Feldman musical performance for the first time, the new Beatles doc gets a review, Corey rates son of Zorn and Sully, and a full Emmy review with the winners and losers revealed. Plus, Joel is buying tickets to see Eddie Murphy, journalist Steve Miller recounts his time on Joel Radio, a studio power update, and Branson, Missouri has the best line-up of shows you'll never, ever want to see.
[display_podcast]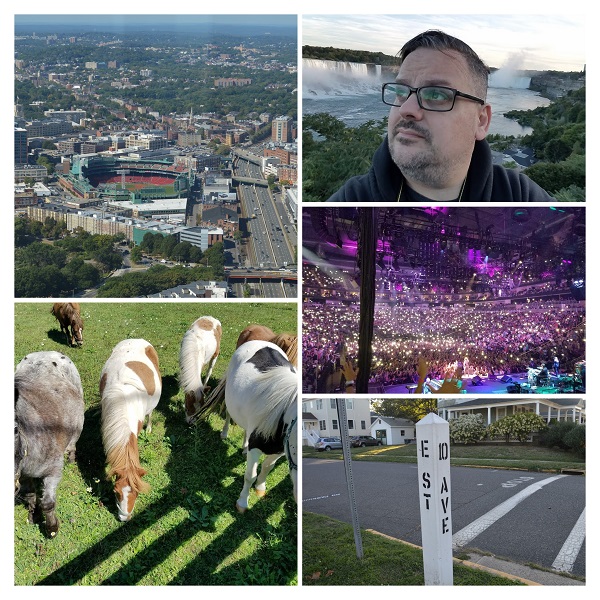 Enjoy this collage of photos from Joel's trip – if you're not Corey
No trackbacks yet.
about 2 years ago - No comments
The last show of 2020 has Joel updating everyone on his second dose of the Covid-19 vaccine. Spoilers, he's doing fine, and he's encouraging for people to take it themselves when they can. Joel is joined by journalist Steve Miller who feels the delivery of the vaccine could be a problem and the guys come…