Joel Radio #213: Movie Mania 2018
It's the annual rundown of the best and worst films of 2017 on the annual Joel Radio Movie Mania extravaganza. Joel and Corey Hall have made their lists of the top fifteen films they liked the most from 2017 –  and there's some obscure ones in there, too – so if you're looking for something to watch, you're covered. The guys also handicap the Oscars, as Joel saw every nominated film in the major categories, and you'll get a rundown of the very worst films of the year, too. Hey, one of Corey's best is on Joel's worst – fight! Plus, the best documentaries of the year, Corey steps on Joel's joke, and peanut butter Ho-Hos – the perfect baked treat or a useless re-invention?
[display_podcast]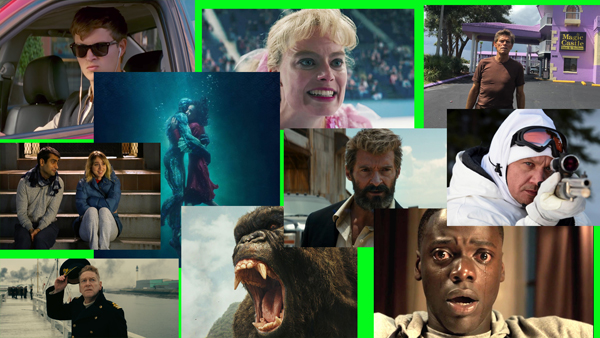 Some of the best shots from the best movies of the year – and one of Baby Driver
No comments yet.
No trackbacks yet.
about 2 years ago - No comments
The annual massive Movie Mania show consisting of Joel's best movies of the year, the worst movies of the year, Oscar predictions and more is here! Joel is joined once again by Jason Fylan-Mares (or is it Jason FM?), and the guys have included a symbolic chair for the late, great Corey Hall to join…