Joel Radio #214: You Can't Choose Your Fans
Joel and Corey Hall discuss the funniest comics off-stage, which is not something a lot of people consider when it comes to comedy success. The guys talk the best "hangs" in comedy and the superstar they'd rather see interviewed than actually performing stand-up. This also plays in to a recent high-profile fight a recent friend of the show was in and why being funny off-stage will always give you an edge. Back onstage, Joel confesses to using notesfor a recent set, while Corey went and rocked a small town bowling alley – it's a living. Also, The Oscars have happened as predicted. The guys rundown the show, why it's not as popular as it used to be, how Jimmy Kimmel fared as host, and why the red carpet really isn't relevant anymore. Plus, Corey sees Black Panther and says more minority super heroes are inbound, both guys liked Game Night, and Derren Brown debuts on Netflix in spectacular fashion with The Push.
[display_podcast]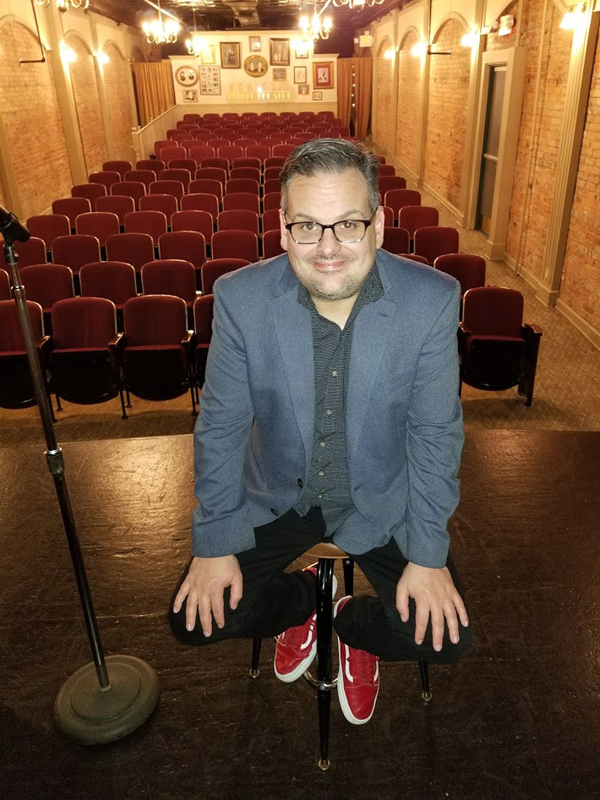 Joel poses before the show, sitting where his notes would soon rest
No comments yet.
No trackbacks yet.
about 2 years ago - No comments
The annual massive Movie Mania show consisting of Joel's best movies of the year, the worst movies of the year, Oscar predictions and more is here! Joel is joined once again by Jason Fylan-Mares (or is it Jason FM?), and the guys have included a symbolic chair for the late, great Corey Hall to join…