Joel Radio #275: Movie Mania 2021
The annual massive Movie Mania show consisting of Joel's best movies of the year, the worst movies of the year, Oscar predictions and more is here! Joel is joined once again by Jason Fylan-Mares (or is it Jason FM?), and the guys have included a symbolic chair for the late, great Corey Hall to join them in spirit. Some of the highlights are Joel saying that Mank is representative of the problems with Netflix's original programming, why Tenet is just a Christopher Nolan James Bond movie, and why Pixar's Soul is one of the worst movies of the year. Plus, Layla does her "Sleepy Awards" for the movies she fell asleep during in the past year! If you're into movies, then this is the show for you!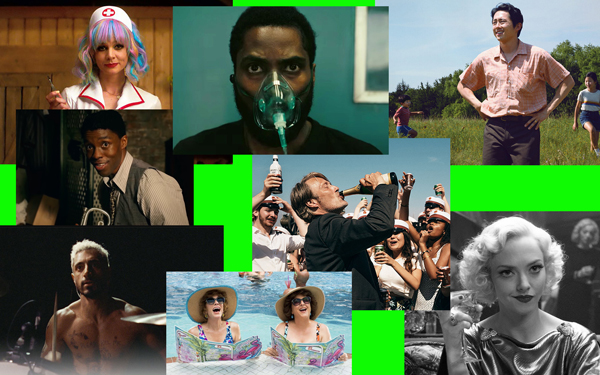 Some really good movies came out this year. None of which were named Wonder Woman 1984.
No comments yet.
No trackbacks yet.
about 1 year ago - No comments
Another year, and tons more movies! Joel ruined his social life by watching all of the movies nominated for Oscars in 2022, so you don't have to! He has his list of the fifteen best, his Oscar predictions, and why he just can't watch Shakespeare – sorry, Denzel! He's joined by Jason Fylan-Mares who shares…