Joel Radio #257: Movie Mania 2020
The giant, be-all-end-all movie review and Oscar preview show is here for 2020. It's the biggest Joel Radio of the year, and Joel is joined by a new guest co-host, comedian Jason Fylan-Mares, who shares his best and worst films of the year. But wait, Corey Hall returns from a public radio booking to add his insights and yes, it get contentious as always. Only one guy like Uncut Gems, Joel hates Little Women, Corey hates INXS, the documentary nominees are all wrong, there's too much feet in Once Upon a Time in Hollywood and so on. This is always a fun show to make, so if you're looking for a good movie to watch, learn from us and pick a good one.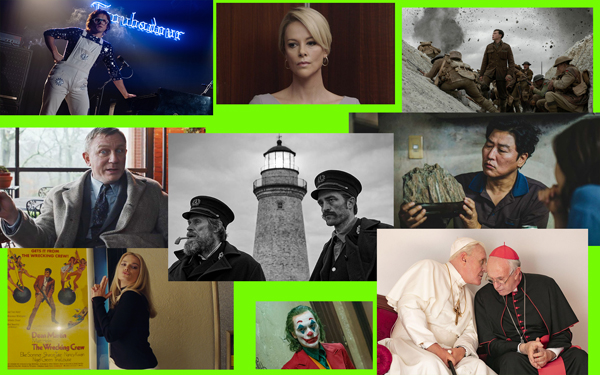 It was a weird year at the movies for sure. Waiting for Two Popes in The Lighthouse
No comments yet.
No trackbacks yet.
about 1 year ago - No comments
Another year, and tons more movies! Joel ruined his social life by watching all of the movies nominated for Oscars in 2022, so you don't have to! He has his list of the fifteen best, his Oscar predictions, and why he just can't watch Shakespeare – sorry, Denzel! He's joined by Jason Fylan-Mares who shares…