Joel Radio #234: Dancing In The Afternoon
The crowd goes wild as Corey Hall dances during his introduction on this podcast. Ok, it didn't happen that way, but if Joel and Corey were daytime talk show hosts, it would have. The guys discuss Ellen leaving, the ridiculous and (also dancing) GMA Day and how Wendy Williams keeps America's housewives up-to-date on hip-hop culture. Also, the guys eat "The Worlds Best Chocolate Chip Cookies" – it says that on the box! It sounded too good to be true, and it was. Listen to find out why. Plus, another comedian is pulled off the stage by snowflakes, Corey talks Bumping Mics; which he's done himself, Neflix unveils a horrid Xmas movie, Dumplin' is for girls, Joel rental picks to click, and The Favourite is the best new movie to see for two reasons says Corey.
[display_podcast]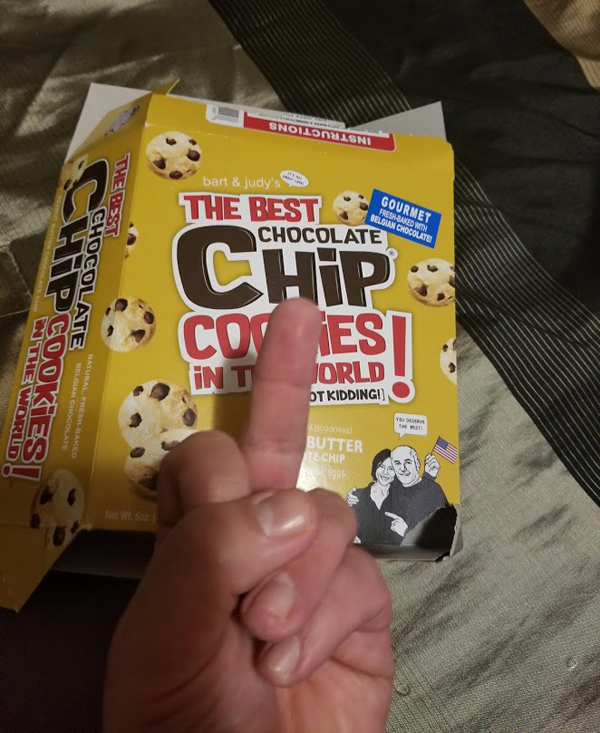 This image says it all. Even Robert Frost would dislike these cookies
No trackbacks yet.
about 2 years ago - 5 comments
On this show, Joel remembers his friend and co-host Corey Hall who passed away suddenly at age 44. It's an emotional two hours as Joel talks about Corey's life and career, how the two met, their successes and failures as podcasters and much more. Hear about their good, but ultimately doomed audition for commercial radio,…