Joel Radio #196: Knives Out For Comedy
The joyful art of stand-up comedy had yet another controversy this week as Iliza Shlesinger outraged both comedians and comedy fans with some pointed opinions in a recent interview. Were Iliza's comments about female comedians off-base or was there some merit to her statements about originality and audience's expectations? Should you really be proud of a World War II joke? Joel investigates with the help of Corey Hall and the returning Ted Moss. Ted is a fan of Iliza's and thinks she's getting a bad rap. Joel thinks she's talented but also shares his experience working with Iliza a few years back and is not surprised that this happened at all. The guys discuss advantages and pitfalls of being a hot chick in comedy, and why the most important thing is show business is to be easy to work with. Also, I'm Dying Up Here on Showtime continues to get it wrong, a second look at La La Land, doing a podcast with the power out, and a review of Saving Banksy on Netflix. Plus, Corey has seen the latest Steve Harvey abomination. Piece of advice: when you're in the Funderdome, don't look him in the eye.
[display_podcast]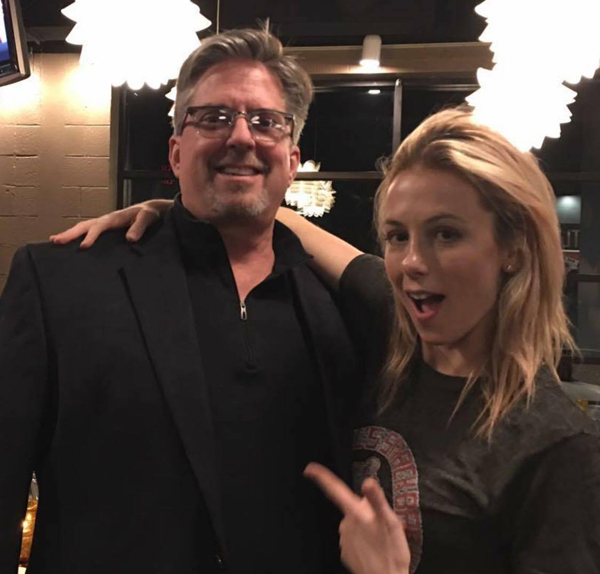 Ted Moss and Iliza Shlesinger in happier times (photograph by Joel!)
No comments yet.
No trackbacks yet.
about 2 years ago - No comments
It looks like stand-up comedy is returning, even in a smaller, socially-distanced way, and Joel talks to the formerly retired comedian Ted Moss about what's about to happen. Joel tells you about The Comedy Castle's new procedures for the November re-opening and is proud to announce the return of the Advanced Comedy Class! Ted has…