Posts tagged
Upchuck tha Clown
Joel Radio welcomes John Tenney to the panel for the first time in a while. John was present at the recent live show disaster and reminisces with Corey and Joel about how bad the show was, the etiquette of heckling, and how the venue really failed the show. From there it's a grab bag of stuff including, Joel's story of his Italiain heritage (which includes a donkey), John doesn't like the look of digital TV, Corey hates 3D, and a new Cheetos flavor gets rave reviews. Plus, Joel does a big show and gets booed for a great joke, a rundown of the E3 video game conference, and the economics of comedy – what it takes to hire a headliner and why John is looking to do so.
[display_podcast]
John gets friendly with Upchuck tha Clown, but oh, those cuts…………….
Joel's secret life as ICP's Upchuck tha Clown has gotten more bizarre as the years have gone by. This time the weirdness is brought to you by Robin Williams, Community creator Dan Harmon and Bobcat Goldthwait. Not unlike the clip from show #103 , Bobcat did a podcast appearance, this time on Dan Harmon's Harmontown. Bobcat recaps his Gathering of the Juggalos experience, the violence that befell Joel, all the while Robin does his best Upchuck impersonation and Dan speculates on Upchuck's potential autobiography. It's funny stuff like this that Joel and ICP themselves take as an honor. Corey doesn't feel the same, however, thinking they're mocking Joel and the debate that follows is most certainly the most heated talk two men have ever had about clowns, cans of soda and a guy named Bobcat. Also, Corey is back from his cross-country road trip, find out where the most boring place in America is, the state of motel cable TV and where strip clubs are banned and where they flourish. Plus, Joel and Corey's movie and Blu-ray round-up, as G.I. Joe returns, The Replacements get documented, and Joel watches a movie just for his favorite hot actress. This sparks the guys' ridiculous lists of movie crushes past, present and future. and those are some lists – some sad, pervy lists.
[display_podcast]
We're guessing Robin looked like something like this doing his Upchuck impression
After being returning from the Gathering of the Juggalos and being sick for a week, Joel Radio returns, largely bolstered by stories of Joel meeting people who became famous twenty to forty years ago. Including Charlie Sheen, who Joel met, attempted to write jokes for, and ultimately failed to help get over to a hostile crowd. Things went better with the legendary MC Hammer, as he and Joel's mutual admiration ended with pictures and Twitter shoutouts! Corey can't believe all he's hearing, including that Vanilla Ice is a nice guy, That Jimmy "J.J." Walker was funny, or that the Kottonmouth Kings rap about marijuana (OK, he actually believes the last one). Also from the Gathering, Joel makes the press, Ron Jeremy bears gifts, Brian Posehn falls off the wagon and the Iron Sheik lost his mojo. Plus, Corey hates the summer movies, Cedar Point is a time suck, and Joel feeds a buffalo – but not at The Gathering.
Hit the "play" button below to listen or right click the "Download" link below and save the file
[display_podcast]
First pic is courtesy of Nate "Igor" Smith. His website contains some of the absolutely best pictures from the Gathering. Check it out!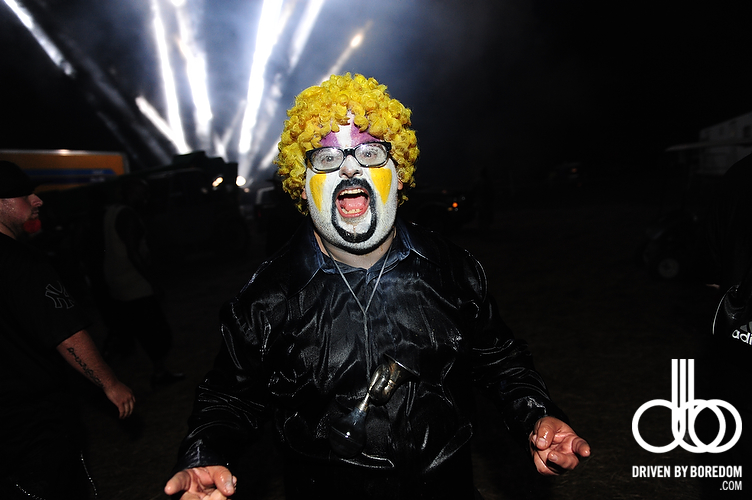 Upchuck blowing up after Faygo Armageddon!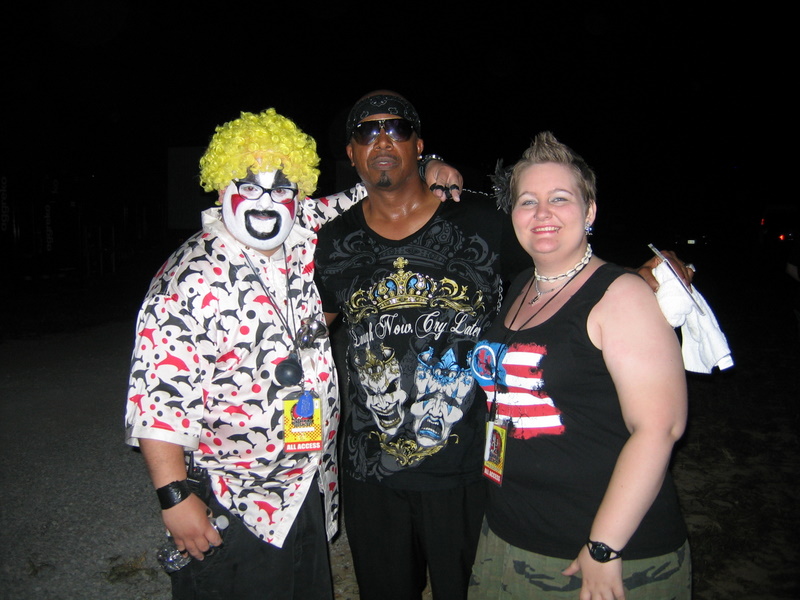 With MC Hammer and Nuke-Leah. Try as I must,  I can't look better than Hammer.
Jimmy "J.J." Walker, Upchuck tha Clown and Ron Jeremy and the weirdest looking threesome ever.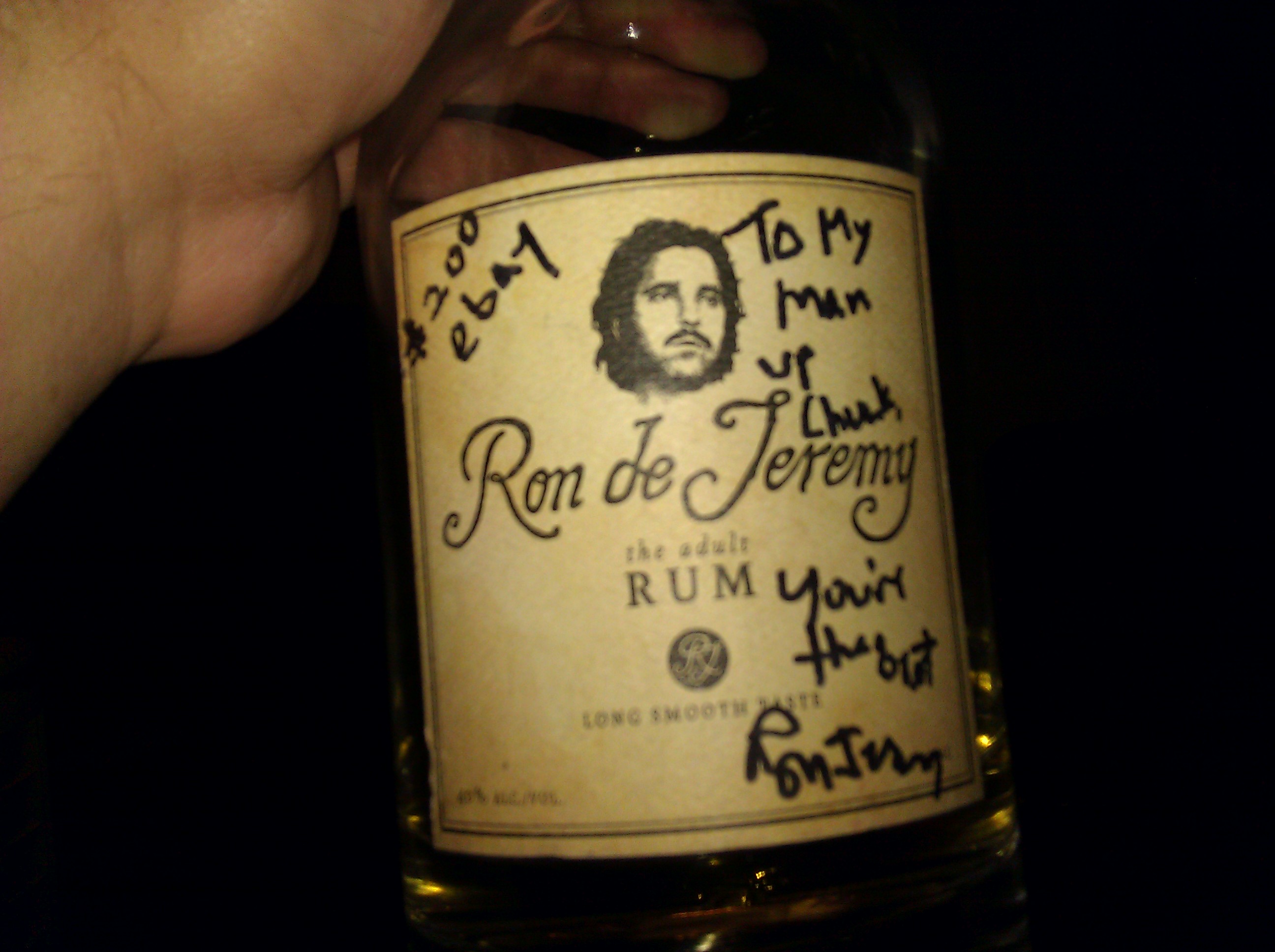 A gift from Ron Jeremy! The price tag was his idea. It's priceless, this 3/4 empty bottle of rum. Priceless I say!