Joel Radio #256: Sing It Dave
It's an experimental show as Joel visits Ted Moss at his new podcast studio, and attempts to record there. It turn out okay – please comment on the quality below if you wish – with a variety of topics including David Lee Roth's return to the stage in Las Vegas. Turns out the Van Halen front man sounds a little off in the clips Joel plays. The band sounds good, though, if that is really the band playing. It's a full Joel Radio investigation on this one! Plus, Three big Oscar movies reviewed, 1917, The Two Popes and Little Women. Joel was completely annoyed with one of these for editing reasons, surprised by how good one was, and thought the other was a masterpiece. Ted even went out to see one!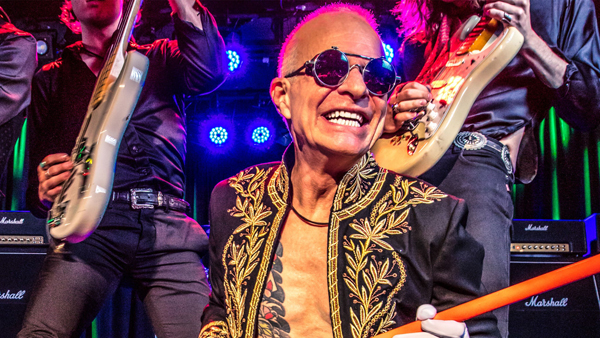 Those that can't sing at least try to look the part
No comments yet.
No trackbacks yet.
about 3 years ago - No comments
Another week in lockdown has Joel calling up his friends. He starts with Ted Moss, who isn't buying into all the stay at home restrictions and just wants to paint his house, or go out on a boat or whatever else they tell him he can't do. Ted has also returned from a big podcasting…