joel
This user hasn't shared any biographical information
Posts by joel
It's an experimental show as Joel visits Ted Moss at his new podcast studio, and attempts to record there. It turn out okay – please comment on the quality below if you wish – with a variety of topics including David Lee Roth's return to the stage in Las Vegas. Turns out the Van Halen front man sounds a little off in the clips Joel plays. The band sounds good, though, if that is really the band playing. It's a full Joel Radio investigation on this one! Plus, Three big Oscar movies reviewed, 1917, The Two Popes and Little Women. Joel was completely annoyed with one of these for editing reasons, surprised by how good one was, and thought the other was a masterpiece. Ted even went out to see one!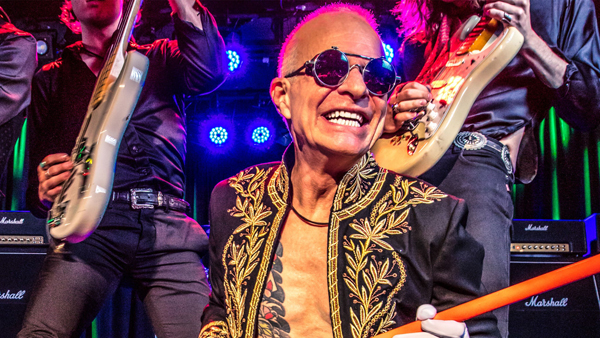 Those that can't sing at least try to look the part
Comedian Ted Moss returns to talk about getting ghosted for a date, starting his own podcast, and he might be the only person alive to hate the Netflix show Magic For Humans. Joel dumps on Eddie Murphy hosting SNL, has a new term for amateur comedians, and thinks Magic For Humans was fantastic. Plus, a giant slate of move reviews including Jojo Rabbit, Bombshell, Richard Jewell, Ford vs Ferrari, Marriage Story, Judy, Maiden, Apollo, It's a Beautiful Day in the Neighborhood, and The Quiet One. Plus, Dolemite is My Name was pretty good but was better when it was called The Disaster Artist.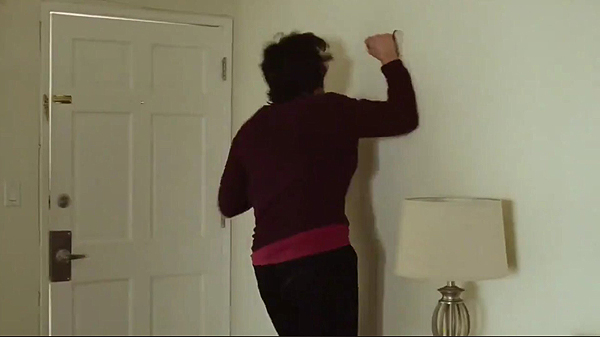 You feel like Adam Driver in Marriage Story after you've argued with Ted
Joel attends opening night of the new Star Wars movie and reviews it along with comedians Kevin Kramis and Josh Bowab. Turn out the guys liked it overall, even if they weren't all that hyped to see it. The review is *spoiler free* for the first 18 minutes or so – you've been warned! Joel rips Kevin for peeing at THE most inopportune time, the guys try to figure out the geography of the Star Wars universe, and why Lando was hitting on that one chick. Joel thinks its a fine Star Wars film with plenty of cute stuff, some questionable CGI, and a bit of fan-service that is 42 years too late. Nothing to get upset about like Last Jedi, anyway. It's one of the least-disappointing films this holiday season. Go see it!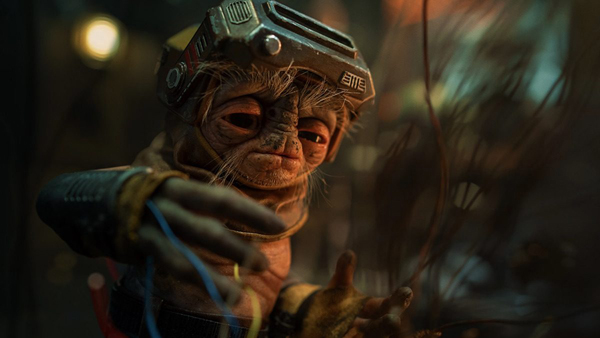 Here's Babu. The breakout star of this film. The Babu/Baby Yoda buddy film can't be far away
Comedian Ted Moss returns, although it's best to describe him as artist Ted Moss for the purposes of this show. Ted painted a portrait of his comedy buddies, including Joel, and while it doesn't suck, Joel has some questions. Why are there no faces? Why is Joel on a box? It's an odd thing to do, but that's Ted! Always entertaining. Also, the guys talk about the traits of good comedians, comedy cliques, and Joel's theory on why people don't come back to comedy shows. If you're producing a comedy show, you need to listen to this! Plus a deep dive review of The Irishman, Joel digs The Mandalorian, Ted ruins the great film Parasite for himself, The Farewell is a snoozer, Bikram is an asshole and much more.
Can you spot Joel among the luminaries in Ted's painting?
Being a road comic is a dangerous job sometimes, as you'll hear on this show. Comedian Billy Ray Bauer returns to tell of a harrowing car accident he was involved in while traveling to a gig in Upper Michigan. Yes, it involved winter weather, but it was on November 1st! Hear Billy's story, his stories of other road accidents in 35 years on the road – deer are not kind to Billy – and Joel's closest equivalent road story which isn't a big deal, but does feature hillbillys and a fire truck. Also, some good advice for new comedians on how to find work. Turns out befriending older comedians will get you far! Plus, Mrs. Fletcher gets pervy on HBO, Motherless Brooklyn gets reviewed, the movie dog lovers must avoid, and Joel's "Fuck China" documentary double feature is ready to ruin your good time.
The actual car after Billy's accident. Note the airbags. Scary stuff.
Joel is joined by Bill Hildebrandt, and returning fellow comic, Kevin Kramis on this week's show. Kevin is fresh off running a marathon, a half-marathon anyway, and he tells us all about running and how the recent marathon record isn't all it's cracked up to be. Also, a discussion about hair plugs, rugs and how newer techniques to restore hair must really suck -and they don't fool anybody. Plus, why some tribute bands are better than others, Zombieland: Double Tap is a good follow-up, the Pavarotti documentary is recommended, Watchmen on HBO reviewed, and Joel gets completely ridiculed for saying the Biggest Little Farm is one of the year's best films.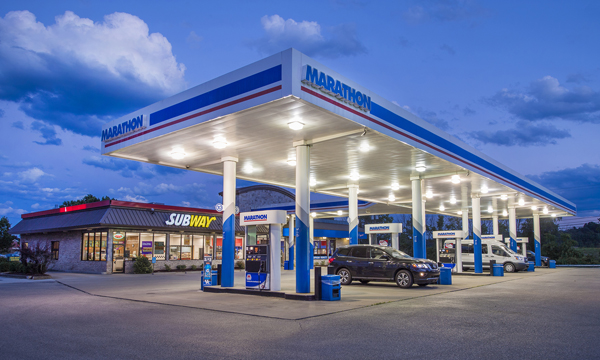 We're only running in Marathons with a Subway
The Joker movie, while a work a fiction, shows that completely crazy people try stand-up comedy. So here, two stand-up comedians discuss the insane business of comedy, including shows that nobody shows up for, comics who might become real-life jokers, and wacky comedy show ideas that go nowhere. Guest Bill Hidebrandt talks about his movie theater comedy show, Joel sees some awful comics in a competition, and why everyone hates everyone else in comedy. Also, Joel's review of Joker, a well-made film that isn't for everybody. Plus, RIP Rip Taylor and Ginger Baker, Ghostbusters doesn't hold up, and reviews of Undone, Diagnosis, American Horror Story, and hear what happens when Bill's air drumming goes wrong.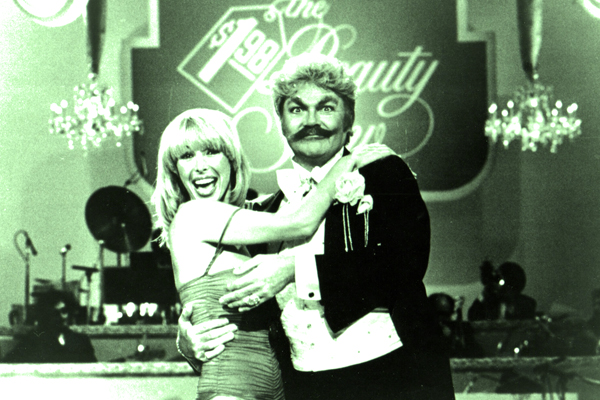 RIP Rip Taylor. His hair died in 1972
What happens when you dip a delicious cookie in delicious fudge? It makes a more delicious cookie, believe it or not. I guess that's why the show is titled what it is, and why you should've dipped Joel and Corey in fudge before this show. Anyway, Ad Astra isn't as good as other space movies, Corey goes Country for Ken Burns, Joel thinks Dancing With The Stars learned from wrestling, and Bill Burr is good at comedy. Plus, Joel's humiliating Queer Eye mistake, Apollo 11 is fantastic, as is Netflix's Unbelievable, and the big changes to pro wrestling start next week – hey, they saved that 'til the end. You're welcome.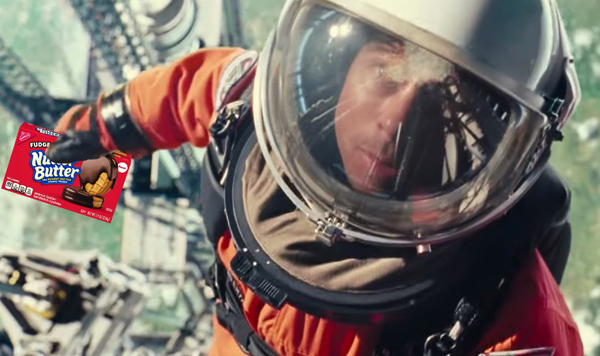 Not a real image from Ad Astra, but the cookies are worth a spacewalk
It's a massive catch-up episode of Joel Radio as Corey Hall returns to help Joel interview legendary Michigan comedian Norm Stulz backstage at the Comedy Castle, critique the new Dave Chappelle special and all the ensuing controversy, and possibly sell an organ. Norm tells some great stories and gives some great advice – young comedians, this is for you! And you'll learn something about Dave Chappelle's special, too. It's good, but it's just jokes. Everyone calm down. Plus, Joel shames Corey over not watching The Boys, the guys tell you which Amazing Johnathan documentary is the best, the boomer music movies get ranked, the new GLOW season stinks and much more.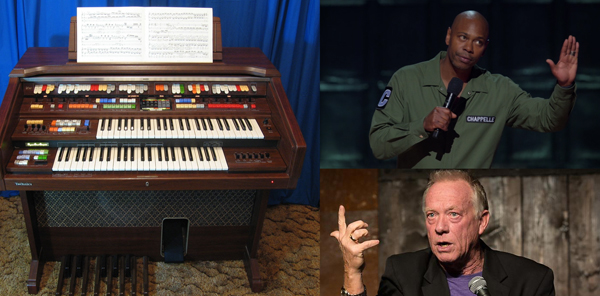 Dave Chappelle, Norm and what is definitely not Corey's organ
Veteran comedian Bill Hildebrandt joins Joel as a comedy legend as passed – Kip Addotta has died at age 75. OK, who the fuck is Kip Addotta? That's an understandable question, but among other things, he was Bill's connection to playing in Las Vegas, he recorded a bunch of popular comedy songs, released albums and was a frequent talk show guest in the 1970s. Bill shares his memories of Kip, his act, and why Vegas isn't the same as it used to be. Also, Joel reviews Impractical Jokers live, and Gilbert Gottfried gets his gift at the Gathering of the Juggalos. Plus, comedy at a movie theater? Find out where it's happening, and it's probably a good thing as the movies suck right now. Find out who didn't make it to the end of Once Upon a Time in Hollywood! He missed a good ending, anyway.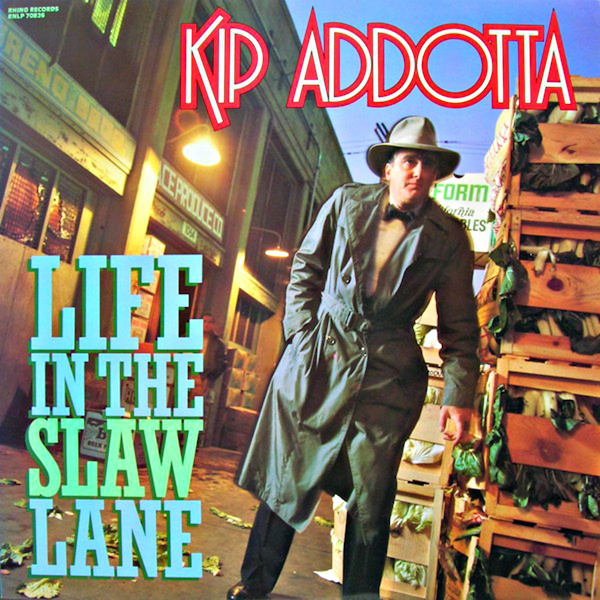 We'd eulogize Kip Addotta, if he'd only lettuce. RIP Kip